Fridge Repair in Nairobi Kenya
Ensure your fridge remains in optimal working condition with affordable, efficient, and expert fridge repair services that guarantee your satisfaction – provided by the refrigeration technicians at Bestcare Services
Your fridge plays a crucial role in preserving the freshness of food products by maintaining a specific temperature. If not properly maintained, your fridge could become a breeding ground for bacteria, defeating its intended purpose.
If you operate a business, any malfunction in your refrigeration system can result in loss of product and revenue. Don't despair – our refrigeration repair technicians are just one phone call away and ready to assist.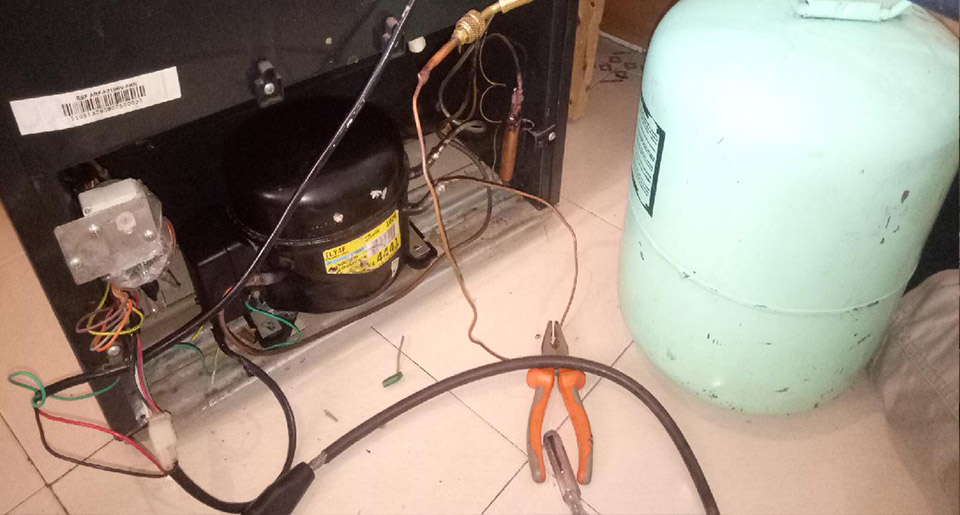 How Much is Frige Repair in Nairobi Kenya
The cost of fridge repair can vary depending on several factors such as the type of fridge, the extent of the damage, and the location of the repair service. Typically, minor repairs such as fixing a faulty door seal or replacing a light bulb may cost less compared to major repairs such as compressor replacement or fixing a refrigerant leak.
It's important to note that while it may be tempting to attempt DIY fridge repairs, it's best to consult a professional technician to avoid further damage or potential hazards.
Here is a table of common fridge problems and their corresponding cost of fixing in Nairobi Kenya:
| Common Fridge Problems | Cost of Fixing (Ksh.) |
| --- | --- |
| Fridge not cooling | 3500-10000 |
| Refrigerant leak | 1500-10000 |
| Broken thermostat | 2500-12500 |
| Faulty compressor | 4500-20000 |
| Clogged drain | 1500-5000 |
| Defective fan | 1000-15000 |
| Faulty door seal | 1500-10000 |
| Strange noises | 1500-10000 |
| Water dispenser not working | 1500-10000 |
| Ice maker not working | 1500-10000 |
Troubleshooting Guide for Washing Machine Repair
Booking Washing Machine repairs in Kenya with Bestcare Appliance Repairs is a breeze. Not only are our services cost-effective, but they are also highly adaptable to fit your schedule.
One of the key advantages of using our service is that all of our domestic Washing Machine repair technicians are based in the local area. This means they have a wealth of local knowledge and can quickly return to you if additional parts are required or another appliance fault arises.
Get your washing machine running like new with the professional and efficient repair services from Bestcare Appliance Repair. Our certified technicians can fix any brand or model of washing machine and offer competitive pricing and a 12-month guarantee on all repairs. Same day and emergency repair services also available.
Are you looking for reliable  Washing Machine Repair in Kenya solutions? Get In Touch! (+254) 725 548 383 / (+254) 722 566 999 / info@bestcareservices.co.ke