Borehole Drilling Services in Kenya
Our experience and expertise in borehole drilling services in Kenya for private properties is second to none as is our reputation for project management and customer service.
Bestcare Services is a leading provider of geotechnical drilling solutions across the country. Whatever your site investigation needs, whether it be the smallest of city basements or a large stadium project, Bestcare Services will provide you with the bespoke and tailored service that you require with our clean, compact drilling equipment we can create water boreholes even in confined town spaces in the country.
Reasons to Choose Bestcare Services as your preferred Borehole Drilling Company in Kenya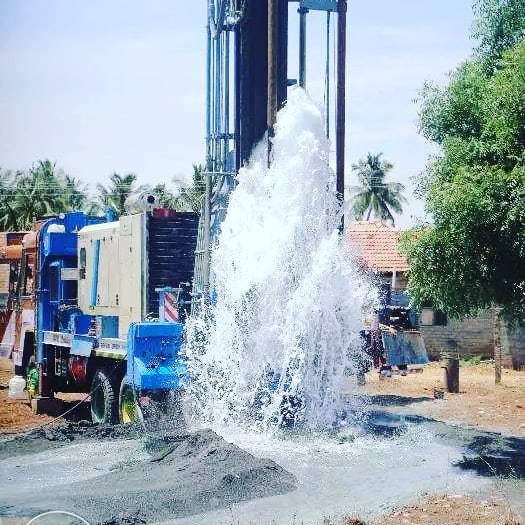 Thorough project design to ensure a future proof system through our after-drilling services and maintenance.
Pricing designed to suit each individual system as every project is different. With us you know what you are getting for your money.
Fully qualified water treatment specialists. We are able to provide solutions for nearly all chemical water analysis outcomes.
Are you looking for reliable Borehole Drilling Services in Kenya? Get In Touch! (+254) 725 548 383 / (+254) 722 566 999 / info@bestcareservices.co.ke
Our Borehole Drilling Services in Kenya
Our services include:
Window sampling ground investigation– This is also known as "mini-bore holing" or "dynamic sampling". Window sampling in Kenya is used for geotechnical investigation for sites with restricted access and sites with soft ground conditions. Sampling is done using track-mounted rigs that are highly versatile and capable of carrying out rapid, shallow-soil site investigations.
Sonic drilling– this is an advanced drilling technique which utilizes high-frequency energy generated inside a sonic head to advance a core barrel downward through a substrate. Sonic drilling in Kenya is quickly picking up as it is much more clean and faster.
Water Well drilling– Best Care Services constructs water wells in Kenya across a range of different strata and formations. Whether you need a well for personal, domestic, business and corporate, agricultural or geothermal energy usage, we can implement them.
Cable Percussion drilling– this is the most common form of drilling in Kenya for standard geotechnical and ground investigations. Boreholes are formed using a shell or clay-cutter (the drill bit which is used depends entirely on the formation being bored into). Then, as the percussive drilling progresses, steel casing is lowered into the borehole to ensure the integrity and stability of the surrounding borehole walls.
One of the main benefits to cable percussion drilling is that it can tackle most types of ground situation, both consolidated and unconsolidated substrate formations. Cable percussion drilling can also drill deeper, and drill further into the water table than other drilling methods.
Restricted Access Drilling– we have been able to conduct restricted access borehole drilling in the country in some of the major cities such as Nairobi, Kisumu and Nakuru with complex and tight spaces.
Casing and Rig Hire– You can hire drilling rigs for your projects as well as different casings. Contact us for all your hiring needs.
Calibrating and Testing– As a borehole drilling company that conducts site investigations, Best Care Services offers a thorough sample testing service such as Standard Penetration Service (SPT), Cone Penetration Test (CPT) etc. Contact us to know more about our tests and the prices.
Frequently Asked Questions About our Borehole Drilling Services
In Kenya, most people think that boreholes are for commercial properties but whether you're a home-owner, farmer or industrial business having your own borehole drilled is a big job. It's one that requires a lot of research, plenty of consideration and you have to be absolutely sure of what you're getting and how it will benefit you.
Here are some of the most frequently asked questions answered:
Are you looking for reliable Borehole Drilling Services in Kenya?
Get In Touch!
(+254) 725 548 383 / (+254) 722 566 999 /
info@bestcareservices.co.ke