Bee Removal Services In Nairobi
Professional bee removal services in Nairobi Kenya. We don't kill the bees but safely remove them from your residence. At Bestcare Bee Removal Services, WE LOVE BEES! And they are protected. We do everything we can to remove honey bees without harming them, this goes for Bumble bees too.
Removing Bees Nests save the bees. We love bees. And they are protected. We do everything we can to remove honey bees without harming them, this goes for Bumble bees too. However, if bumble bees are in an inaccessible area unfortunately they will need to be destroyed.
As for Honey bees, on the rare occasion and last resort honey bees may be exterminated, this is usually only when the areas are inaccessible and the bees pose a serious risk to health. We are able to provide a same day response and emergency bee removal services in the evenings and on weekends in many parts of the Nairobi and sorrounding area, leaving you free of bees and the inconvenience they bring.
Safe Bee Removal Services in Nairobi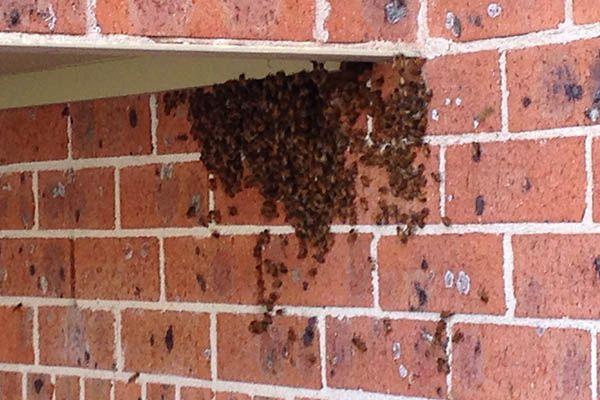 We are experienced and qualified in removal of bees. If you have a problem you will require one of the following services that we provide:
Swarm and Bee nest removal: Swarms are physically removed and this will NOT harm the bees. We are then able to re-home the whole swarm.
Hive removal: if bees have created their hive (the honey-comb nests) in your property, then this will need to be removed, failure to remove the nest can lead to much bigger problems. The honey bees creation is made up of sugars which attract all sorts of other pests, if this is left in a cavity ceiling for example, it will rot and ants, flies and other creatures will begin to cause you problems as they attempt to feed from the sugar source. The honey can also destroy plasterboard ceilings and cause damp problems. (This service is usually a lot more involved than a standard removal or extermination and therefore higher cost).
Extermination: if bees are in an area that cannot be easily access for bee nest removal then we apply a highly effective eradication treatment to the entry points of the nest, this will be in the form of a powder or spray and will kill them off very quickly.
If you are in close proximity to the nest or swarm then you are likely to be seen as a threat and stings can be expected. We recommend bee removal services in Nairobi as early as possible.
So when they decide to swarm or nest in your cavity walls, bushes and roof soffits it really is a good idea to call the professionals and have the bee nest removal carried out. This is where Bestcare bee removal services in Nairobi come in.
There are many different species, and misconceptions associated with them.
Firstly not all of them are protected, only honey bees are protected, and even so, if they are proving to be a risk to health, i.e. in the home or office, they must then be either removed, or if access is difficult they will need to be exterminated.
Bestcare Bee Removal Services will always attempt to re-home swarms and remove bumble bee nests without harming the insect, however this is not always possible.
Are you looking for reliable Bee Removal Services in Nairobi?
Get In Touch!
(+254) 725 548 383 / (+254) 722 566 999 /
info@bestcareservices.co.ke