Bouncer Services In Nairobi Kenya
Keeping calm, cool and collected during a stressful situation, while maintaining a semblance of order in large social settings is the epitome of being a bouncer. A bouncer is basically a security guard charged with the specific duty of working to keep the peace while ensuring patrons are having a good time in a safe environment. Monitoring patrons via ID checks and cover charge at the door, property and equipment protection, and ensuring there is no destructive or aggressive behavior are just a few of the tasks involved. Experience is absolutely necessary when providing security services for clubs and bars. Keeping track of, and monitoring, all the components of such establishments – patrons, employees, vendors and more – requires experience in maintaining security adequately.
A good bouncer has excellent communication skills, whether to patrons regarding entrance matters, disorderly patrons and even police should an altercation occur. Possessing astute decision making, quickly determining the best course of action should a situation go haywire. Keen observational skills are also necessary; profiling, being aware of any potential trouble and accurately spotting false identification. Bouncers remain honest, ensuring they maintain the trust of their employer by getting rowdy people out when needed and preventing underage people from getting into the bar or club. Last, but not least, a bouncer should be physically strong enough to manage to break up fights, and removing people and possibly restraining them should the police get involved.
From homes and residential buildings to offices and businesses, commercial spaces and governmental, hospitality, healthcare and educational facilities- everywhere you look, surveillance cameras become the essential solution for safety, security, insurance compliance and even liability reduction. Get professional CCTV installation service in Nairobi at affordable cost.
Our Bouncer services in Nairobi we offer include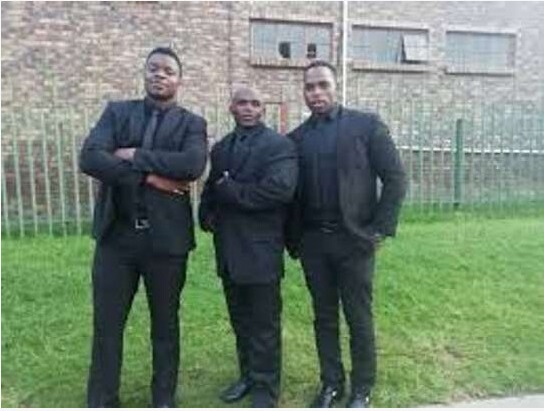 Bar & Sports Bar
Nightclub
Hotel
Individuals
Lounge
Music Venue
Theater Event
Comedy Club
Our staff guides you throughout the entire process, advising and recommending the most appropriate security service option to suit your needs.  Whether your establishment or event is a one-time special event or opens on a weekly basis, Bestcare Bouncer services makes the necessary accommodations. The strategic security plan is customized to ensure the safety and protection of your establishment and any employees or guests attending. Our bouncers offer you the peace of mind in knowing that the situation is being handled long before it has the opportunity to escalate.  Contact Bestcare Bouncer Services in Nairoobi today.
The experienced and professional bouncers team at Bestcare recognizes and appreciates the particular situations that can potentially occur at clubs and bars. When not managed properly, a lack of protection can give your establishment a bad reputation as well as possibly leaving you open to claims of liability and negligence from employees and patrons. A good bouncer along with highly trained security guards and some protection for top executives or celebrities can go along way in creating a secure event. And if any of your famous guests needs a guard to escort them, Bestcare Bouncer Services in Nairobi can help you with that.
Are you looking for reliable Bouncer Services In Nairobi Kenya?
Get In Touch!
(+254) 725 548 383 / (+254) 722 566 999 /
info@bestcareservices.co.ke