Best Cleaning Companies in Kenya
Are you looking to hire commercial or residential cleaning companies in Kenya and not sure which one to use? Do you find yourself spending hours trying to clean your home or office and still not getting the results you desire? Look no further!
In this blog post, we have compiled a list of the top cleaning companies in Kenya. These companies have been chosen based on factors such as their reputation, customer reviews, and the services they offer.
Whether you are looking for a one-time deep clean or a regular cleaning service, you are sure to find the perfect company to meet your needs on our list. Get ready to sit back and relax, as we take care of finding the best cleaning services in Nairobi for you. With that, here are 16 best cleaning companies in Kenya
1. Bestcare Cleaning Company
Bestcare Facilities Management Ltd is a dynamic company providing professional Facilities Management services in Kenya with other 20 years experience.
They provide a wide range of services to companies from the outsourcing of soft services (such as reception and stationery) through to cleaning services, security, relocation, pest control, and day to day repair and maintenance services.
They offer tangible benefits that reduce costs, and at the same time helps you focus on the core activities of your business.
Their Facility Management business spans maintenance and repairs, catering, cleaning to relocation services under an outsourced business model.
They provide a streamlined management process for these services and deliver increased efficiency and value for money.
The company has multiple locations in major towns across the country starting with Nairobi, Mombasa and Nakuru. In Nairobi they have two branches:
Head office: Mpaka Plaza, 1st Floor, Rm. 101, Mpaka Road, Westlands
Philadelphia House, 3rd Flr, Tom Mboya Street
Contact: 0725 548 383 / 0722 566 999 | info@bestcarecleaning.co.ke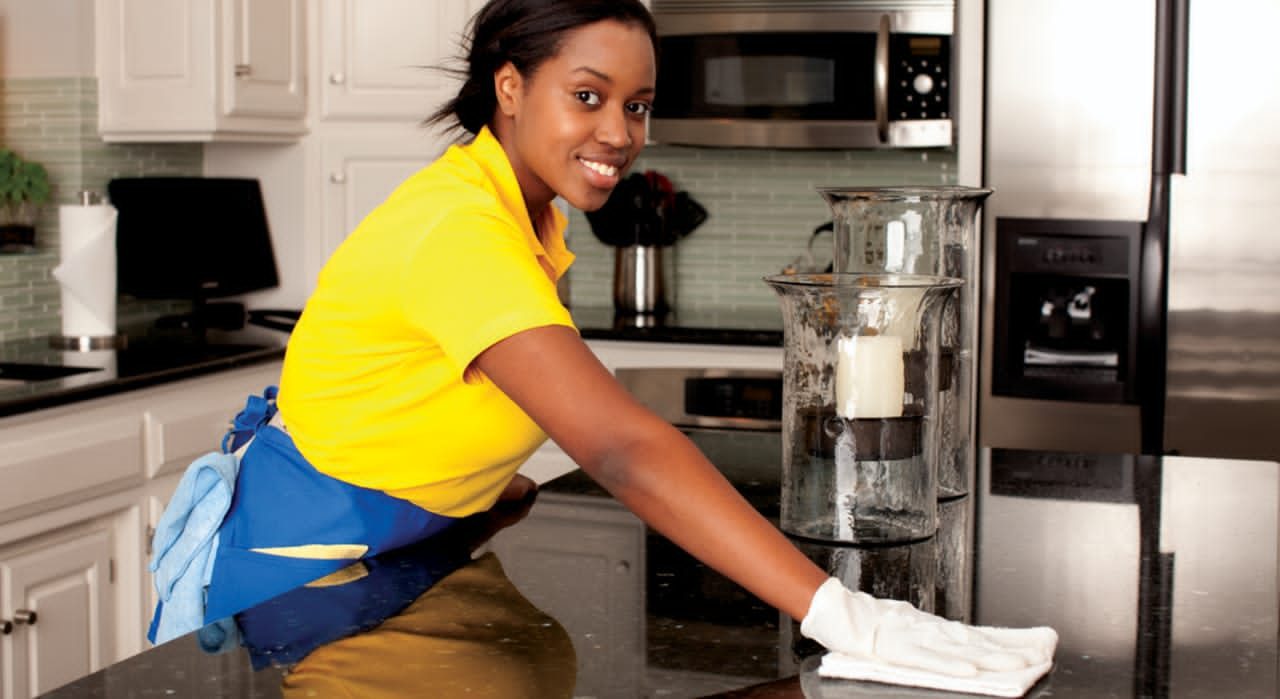 Safitime cleaning services is a professional cleaning company that is committed to providing clean environment in Residential and commercial areas.
Safitime cleaning services is currently offers a full range of professional cleaning services which includes Office Cleaning, construction cleaning, Apartment Cleaning, High Access cleaning, Home cleaning, car interior Cleaning, equipment sales and other cleaning services.
The company's head office is in Nairobi – Kenya. It's a company that treats every client like family. Always put their customers satisfaction and happiness first.
Candy & Candy Clean Services Limited is a premier commercial and home cleaning services company in Nairobi Kenya located in Wing A, Kilimani Road, Elysee Plaza 2 Floor. With their core operations in Kenya, thier cleaning services are customized to clients needs and have been well embraced by all kinds of institutions such as corporations/companies, shopping malls, banks, international schools, colleges, universities, NGO's, movie theaters and churches, among many others.
4. GM Cleaning Services
GM Cleaning Services is another trusted brand among professional cleaning companies in Kenya providing high quality and reliable cleaning services at affordable cost in Nairobi, Kiambu and Machakos.
They offer the following main services sofa set cleaning, carpet cleaning, steam cleaning, matress cleaning, pest control, office cleaning, event and after party cleaning, vehicle interior cleaning, and pre and post construction cleaning.
With over 5 years of experience, they have good customer reviews on their Google business profile a sign of quality services. A special feature is that they are open 24 hours.
Address: Norwich Union House, Nairobi
Phone: 0721 979781
They have been in operation since 1998. One of the leading professional cleaning and allied services company not only in Kenya but East Africa. Parapet Cleaning Services is one of the few ISO 9001:2008 certified cleaning companies in Kenya.
The company is part of the Top 100 companies in Kenya, members of the International Sanitary Services Association (ISSA), International Detailers Association (IDA), and the Kenya Professional Cleaners Association (KPCA).
They offer commercial, residential and industrial cleaning services to clients.
As already mentioned they have branches both in Kenya, uganda and Tanzania with multiple locations. They have a head office in Nairobi.
Nairobi
Wilson Airport,Off Langata road (Head Office) Nairobi, Kenya, PO Box 10491-00100, Kenya
Bamburi Road, Off Enterprise Road Nairobi, Kenya, PO Box 10491-00100, Kenya
Coast Regeon
Nyali, off Barracks Road
Kisumu
Oginga Odinga Rd, Kisumu, Kenya
6. Colnet Limited
Colnet Limited, was incorporated in 1996, is a leading provider of cleaning and hospitality, waste management, sanitary services, fumigation and pest control services in Kenya.
In every aspect of their performances, they are a dedicated company committed to provide the highest professional standards with regard to the service they offer. They are capable as a Service Provider to meet client needs through innovative programs and responsive management.
7. Hurricane Services (K) Ltd
Hurricane Services is a registered business in Kenya that specializes in providing key support and administration services to all types of organizations since 2013.
Our services will allow you to concentrate on your core business while we take care of your support functions such as Professional Cleaning Services, Gardening & Landscaping, General maintenance, building maintenance, waste disposal, pest control, supply of Personnel and Management
Head office: Leomar Court 45 Westlands Road Westlands Nairobi, Kenya
E-mail : info@hurricanecleaningservices.com
8. Solcity Cleaning Services
Solcity Cleaning Services is recognized as a foremost provider of professional cleaning services in Nairobi. Since its establishment in 2018, the company has earned a reputation for delivering quality, reliability, and outstanding customer service.
The objective of Solcity Cleaning Company is to offer clients the highest standards of cleaning services and assist them in maintaining a clean and healthy living and work environment.
Solcity Cleaning Company is dedicated to ensuring a safe and healthy environment for its clients. The cleaners are thoroughly trained and equipped with the necessary personal protective equipment to guarantee their safety while on the job. The company also strives to minimize its environmental impact by using environmentally friendly cleaning products whenever feasible.
Recommended for residential and small to medium sized business cleaning.
Call:         0705 459 105
Email:      info@solcitycleaning.co.ke
Address:  Coffee Plaza Nairobi CBD
9. Isamado Homecare
Isamado Homecare is renowned as the leading provider of Home Support Services in Kenya. The company, located in Nairobi, offers a range of quality-assured Home Cleaning & Support Services.
At Isamado, the team is driven by a passion to allow individuals to enjoy life and free themselves from unnecessary burdens. This is achieved by offering a diverse selection of quality-assured cleaning and support services, customized to meet the unique needs of each client.
The company promises convenience and peace of mind by delivering on its promises and holding itself accountable to its standards of professional, reliable and top-quality service.
All of this is offered at a price that represents value for money. The mission of Isamado is to enable individuals to live life without hassle and to support them in achieving this goal, right here in Nairobi, Kenya.
10. One Way Cleaning Services
One Way Cleaning Services Limited, in operation since 1997, is a well-established and reliable company in the cleaning industry. With a dedicated and professionally trained staff of over 1200 employees, the company has a solid presence in the cleaning industry in Kenya.
One Way Cleaning Services Limited has a stable network of operations with offices in Nairobi and Mombasa, covering the entire country.
The company\'s goal is to offer the highest quality environmentally friendly cleaning and related solutions to its esteemed customers. To achieve this, One Way Cleaning Services Limited utilizes modern technology and highly motivated staff, positioning itself as the preferred cleaning service provider in East Africa.
The company is committed to meeting the needs and expectations of its customers, striving to provide cleaning services that meet the highest standards of quality and reliability.
11. Titossy Cleaning Services
Titossy Cleaning Services is a reliable and professional cleaning company based in Nairobi, Kenya. The company is committed to providing the best quality cleaning services that guarantee customer satisfaction at an affordable cost.
Titossy Cleaning Services sets itself apart from other cleaning companies in Kenya by striving to exceed its clients\' expectations with each assignment. The company provides professionally cleaned homes, offices, carpets, sofa sets, events, and swimming pools, delivering a high level of quality on each job.
The company\'s goal is to become the most preferred cleaning services company in Nairobi, Kenya, by offering real value to its clients. Many clients have praised the company for its experienced and dedicated cleaners, which is a testament to the high level of service provided by Titossy Cleaning Services.
12. Jasban Cleaning Services
Jasban Cleaning Services is founded on the principle of meeting the needs of its clients. The company recognizes that each cleaning task is unique and requires a tailored approach.
Cleaning is the core business of Jasban Cleaning Services and the company excels at it. The company\'s goal is to provide its clients with the freedom to pursue their passions and focus on what matters most, by taking care of the cleaning. This way, clients can spend their time honing their own skills, rather than wasting it on mundane tasks like cleaning.
Jasban Cleaning Services is considered the best cleaning services company in Nairobi and takes pride in the strong relationships it builds with its repeat customers.
13. Dale Cleancare Services LTD
Dale Cleancare Services was established in September 2017 with the aim of improving the cleaning industry. The company recognized an opportunity to bring the latest technology to the market and provide its clients with innovative cleaning solutions.
The company\'s philosophy is centered on client satisfaction and its services are designed to meet the unique needs of each individual client. Dale Cleancare Services prioritizes the well-being of its clients by offering top-notch and affordable cleaning services.
The company takes pride in its commitment to excellence in cleaning, and its staff is regularly trained to keep up with the changing dynamics of the industry. This ensures that the company can provide a wide range of services to meet the diverse needs of its clients. Dale Cleancare Services is dedicated to putting a gleam in all that is clean and delivering the best possible cleaning experience to its clients.
14. Desmo Cleaning Services
Desmo Cleaning Services, a Nairobi-based professional cleaning company, has been providing high-quality cleaning services to clients in Nairobi, Kiambu and Machakos. The company is dedicated to being the best cleaning company available and providing clients with a personalized cleaning experience tailored to their specific needs.
The company approaches cleaning services and customer care with dedication, attention to detail, and professionalism. All properties and clients are treated as unique and deserving of individualized attention, with the company prioritizing client needs and requirements above all else.
As a result of their commitment to providing clients with the best possible experience, Desmo Cleaning Services processes each inquiry and finalizes bookings based on client desires. No appointment, regardless of size or scope, is considered too small for the company to prioritize the needs of its clients.
15. Professional Clean Care Limited
Professional Clean Care Limited, a leading commercial cleaning services company with over 30 years of experience in providing outsourced cleaning services, has earned a reputation for providing high-quality cleaning services to a wide range of clients. With hundreds of satisfied customers occupying millions of square feet of office and residential space, the company is renowned for its value, quality, and responsiveness.
Professional Clean Care Limited has been recognized for its expertise and experience, having been listed as one of Kenya\'s Top 100 Mid-Sized Companies in the years 2011/2012, 2014/2015, and 2015/2016, where it held the position of number 2. The company has also achieved ISO 9001:2008 certification and is a member of the Kenyan Institute of Management (KIM).
By partnering with Professional Clean Care Limited, clients can ensure a cleaner, better workplace and residential environment, all at a competitive price. The company is dedicated to providing quality cleaning in offices and homes and is a trusted and reliable partner for businesses and individuals seeking a cleaner and better environment.
16. Kamtix Cleaners
Kamtix Cleaners Co. Ltd, established in 2014 under the Company Act 486 Laws of Kenya, has established itself as a leading provider of professional commercial and residential hygiene solutions in Kenya and across East Africa. The company has been expanding its network and reaching customers at the grassroots level to offer the right solutions with the highest quality service delivery and customer satisfaction.
Specializing in a range of services including commercial and domestic cleaning, fumigation and pest control, sanitary and hygiene solutions, landscaping and gardening, garbage collection, and other housekeeping services, Kamtix Cleaners Co. Ltd is a one-stop solution for all hygiene needs. The company offers its services on a same-day basis as well as through regular visits, ensuring that customers receive the most convenient and efficient solutions to meet their specific needs.
17. Harvest Cleaning Services
Harvest Cleaning Services, founded in 2010 by individuals with extensive knowledge of the cleaning industry in Kenya, has established itself as a recognized provider of high-quality cleaning services.
With a commitment to raising standards in the industry, the company has grown significantly over the years and continues to provide excellent cleaning services that meet the evolving needs of its diverse clientele.
With a proven history of excellence and dedication to clients, Harvest Cleaning Services has earned a reputation for delivering professional and high-quality services across Kenya.
The company is committed to maintaining its standards of excellence and providing its clients with the best possible cleaning experience. Whether for residential or commercial cleaning needs, Harvest Cleaning Services is dedicated to delivering the best possible service to meet the unique needs of each client.
Factors Affect Cleaning Services Prices
When it comes to hiring a cleaning service, the cost can vary greatly depending on several factors. Here are some of the most important factors that can impact the cost of cleaning services:
Size of the Home: The size of your home is one of the most significant factors that can affect the cost of cleaning services. Larger homes require more time and effort to clean, and as a result, they may cost more than smaller homes.
Frequency of Cleanings: The frequency of cleanings can also play a role in the cost of cleaning services. If you opt for weekly or bi-weekly cleanings, the overall cost will be higher compared to a one-time deep cleaning or a monthly cleaning.
Type of Cleaning: The type of cleaning you require can also impact the cost. A basic cleaning service will typically include tasks such as dusting, vacuuming, and mopping, while a deep cleaning service may involve more extensive tasks such as scrubbing bathrooms, washing windows, and cleaning ovens. Deep cleaning services tend to be more expensive.
Location: The cost of cleaning services can also vary based on the location. In larger cities, the cost of living and the demand for cleaning services may be higher, resulting in higher prices for these services.
Experience and Reputation of the Company: More established and reputable cleaning companies may charge more for their services, but they may also offer higher-quality services and better customer support.
Special Requirements: If you have any special requirements, such as eco-friendly cleaning products or the need for a specific type of equipment, the cost may be higher.
Cleaning Services Prices in Nairobi Kenya
Office Cleaning Prices
Description
Price per Square Foot

(KSH)

Price per Square Metre

(KSH)

Office/institution cleaning (Non – carpeted)
3
36
Office/institution cleaning (wall to wall carpet)
13
155
Home Cleaning prices
| | | |
| --- | --- | --- |
| Type of home | Price per Square Foot (KSH) | Price per Square Metre (KSH) |
| Occupied Home | 6 | 73 |
| Vacant Home | 4 | 51 |
Carpet Cleaning Prices
Carpet
Price per Square Foot

(KSH)

Price per Square Metre

(KSH)

Non fluffy carpets – movable or wall to wall
12
148
Fluffy or Jute carpets
20
245
Woolen Carpets
29
331
Mattress Cleaning Prices
| | |
| --- | --- |
| Item / Mattress Size | Price (KSH) |
| 3\\\' by 6\\\' Mattress | 2000 |
| 4\\\' by 6\\\' Mattress | 2500 |
| 5\\\' by 6\\\' Mattress | 3000 |
| 6\\\' by 6\\\' Mattress | 3500 |
| Bed | 500 |
 Vehicle Cleaning Prices     
| | |
| --- | --- |
| Vehicle | Price (KSH) |
| Saloon Car | 3600 |
| | |
| --- | --- |
| SUV / Double Cabin pickup | 4500 |
| Van / Tour Van | 6500 |
| Mini Bus | 9500 |
| Large Bus | 22000 |
| Aircraft (per seat) | 950 |
 Fumigation  Prices
| | |
| --- | --- |
| Service | Price per Square Metre (KSH) |
| Fumigation | 20 |
Leather Seats Prices(Per Item)
| | |
| --- | --- |
| 5 seater | 5500 |
| 7 seater | 7500 |
| Steam cleaning services 5 seater | 5000 |
| 7 seater | 7000 |