Dog Grooming And Training Services In Nairobi
Our dog grooming services in Nairobi offers clipping, hand stripping, scissor work, teeth brushing (not de-scaling), ear cleaning, nail clipping, washing and drying.
Short of time? Let us take some of the stress out of your day by combining a dog walk or day creche with our dog grooming services complete with a free pick up and drop off. We can also deliver food at the same time we drop off your dog or a nice new collar, coat or toy.
Professional Dog Grooming Services in Nairobi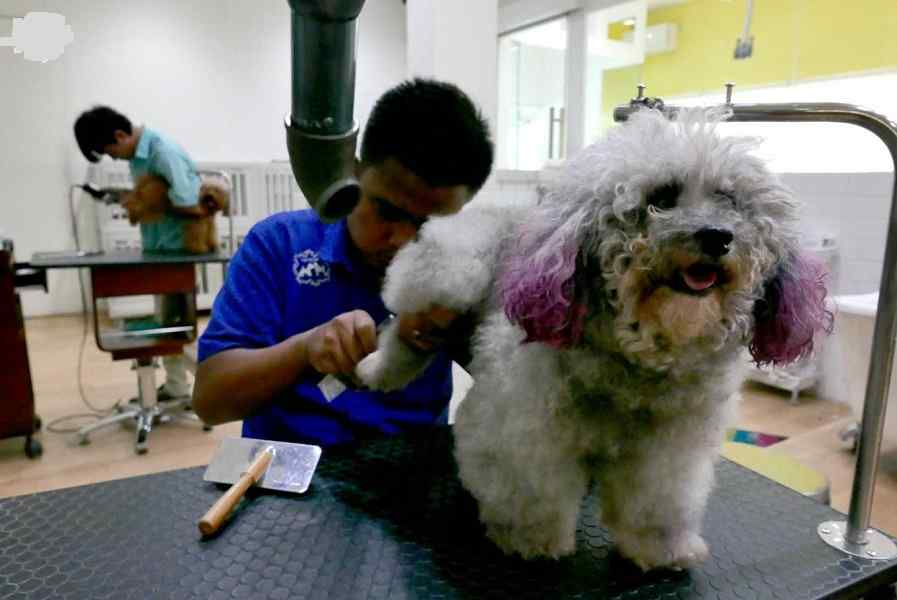 How long does dog grooming usually take?
This is usually breed dependent but if the hair needs to be cut, we ask that you allow three hours so that we can wash dry and cut the hair. If the hair is matted it may take more time. If there is no scissoring it generally takes less time. If you need your dog grooming "in and out" we may suggest you come at a particular time usually first thing in the morning.
Can you groom my dog to breed standard?
Yes, our groomers are familiar with most breed standards and are very experienced with the more popular breeds. Many clients do not want their dogs groomed to the breed standard because of the level of maintenance required but this will be discussed during your first consultation with the groomer. Each dog is different and each person's needs vary so consultation can help you to decide accordingly. Consultation is included in the price.
Are you looking for reliable Dog Grooming And Training Services In Nairobi?
Get In Touch!
(+254) 725 548 383 / (+254) 722 566 999 /
info@bestcareservices.co.ke
Can I stay with my dog and watch?
If your dog can see you whilst being groomed it usually means they will try and be with you and this can result in dangerous working conditions. The groomer is working with sharp tools and will want to avoid additional stress and excitement. We therefore insist that you do not stay with your dog.
How is my dog dried?
Firstly towel dry and then we use a high velocity dryer that blows off the majority of the water then a stand dryer will be used. With smaller or more nervous dogs we will not use the high velocity dryer.
What if I don't like the groom after it is finished?
Please tell us, we aim to have satisfied clients in all our dog care services. On the occasion where a haircut is not to your liking and it is a matter of a little more trimming here or there, the groomer can usually do it right away.
Are you looking for reliable Dog Grooming And Training Services In Nairobi?
Get In Touch!
(+254) 725 548 383 / (+254) 722 566 999 /
info@bestcareservices.co.ke